Lake Ontario Sportfishing
Formerly Pleasure Unit Charters
Welcome Aboard!
Lake Ontario is widely considered the greatest of the great lakes. This is in part because the average size and weight of the trout and salmon that come out of Lake Ontario are consistently much larger than the other Great Lakes. Let Lake Ontario Sportfishing show you just how much bigger!
Bring the whole family out for a chance to catch the fish of a lifetime with Lake Ontario Sportfishing! We offer affordable prices and the opportunity to fish a world class fishery known around the world for its trophy species including Brown Trout, Lake Trout, Rainbow Trout and of course…the King Salmon!
Whether you're fishing for King Salmon or Rainbow Trout in the deep waters of Lake Ontario, or Brown Trout closer to shore, the action aboard Lake Ontario Sportfishing's Pleasure Unit Too will keep everyone engaged!
You will be hard pressed to find a harder fighting, more thrilling sport fish than a Lake Ontario King Salmon! If you are looking for a chance at a 20lb, 30lb or even 40lb King, Lake Ontario Sportfishing affords you that opportunity! Every year we put many BIG Kings in the boat!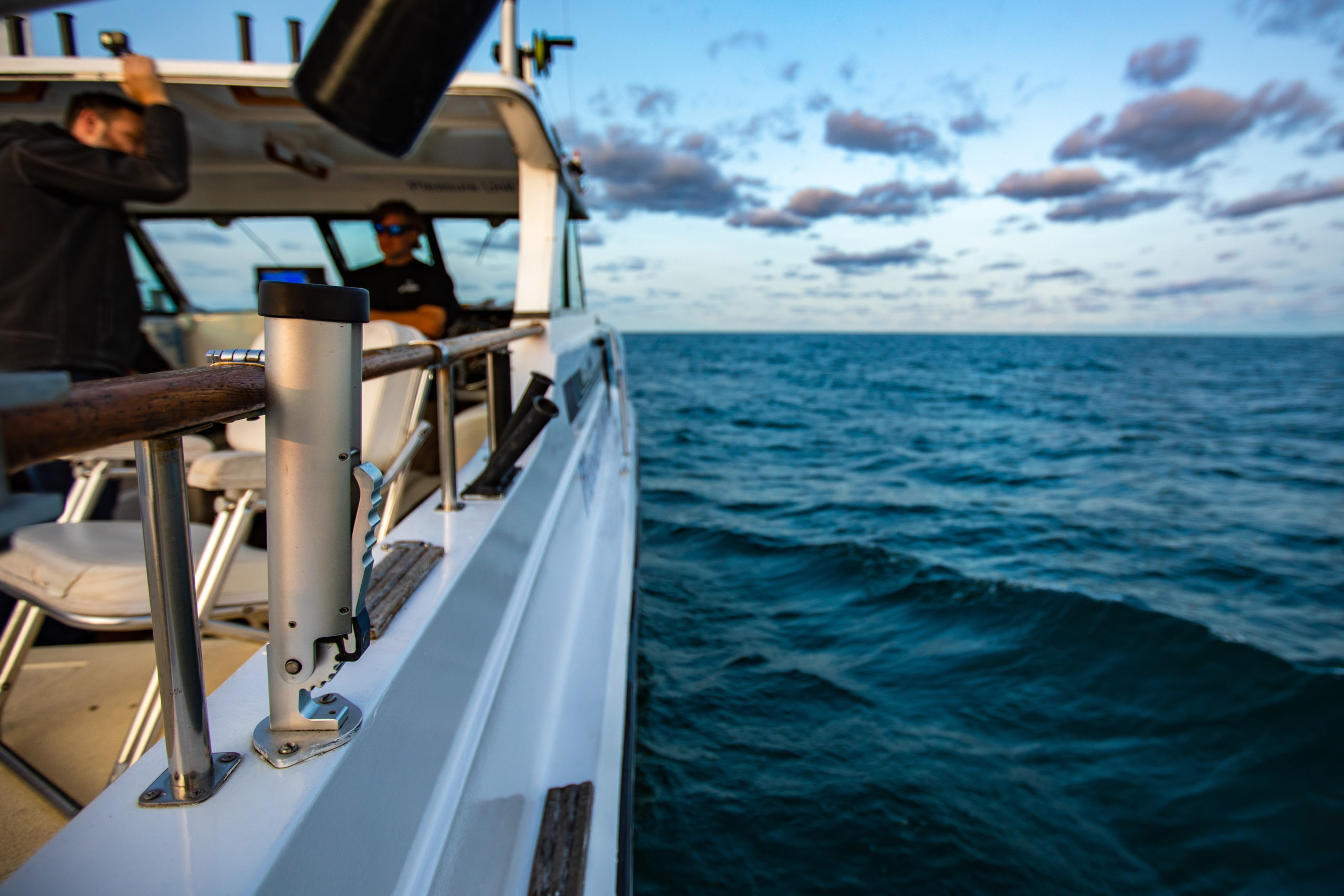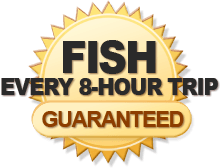 Lake Ontario Sportfishing guarantees we catch a fish on every 8-hour trip. If a catch is not made, your next charter will be free!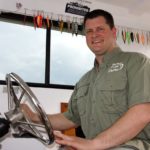 "I look forward to making your day on Lake Ontario safe, FUN, and successful!"
Captain Greg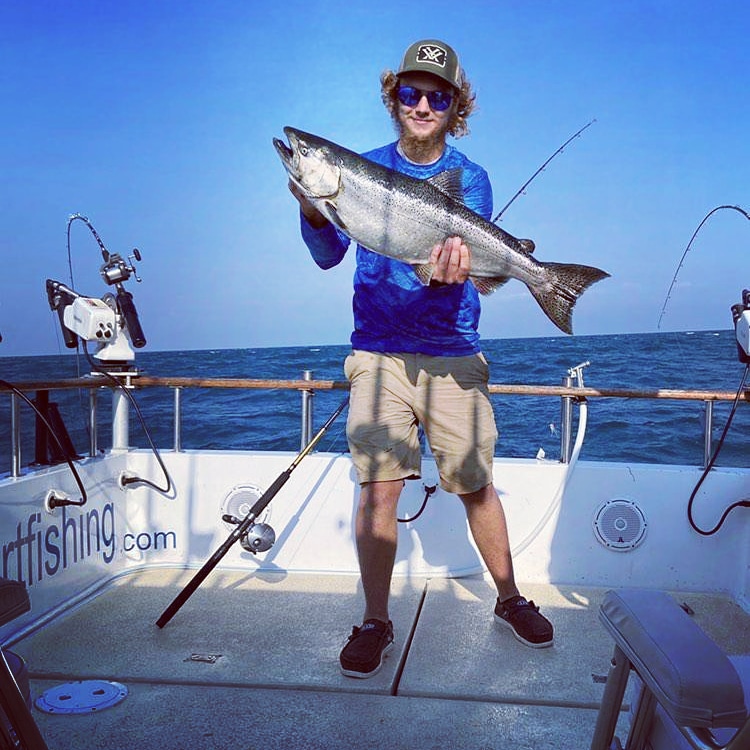 Charter Occasions:
Business Meetings
Sunset Cruises
Team Building Events
Fishing Tournaments
Unforgettable Family Outings
Bachelor Parties
Bachelorette Parties
ANY Other Occasion
We took a charter with Captain Greg on the pleasure charter too and we had a great time!! We caught 5 king salmon and a really nice steelhead as well, this guy knows the fishing game here on Lake ontario and did not take him long to find the fish, we were on vacation from Florida so we had high expectations and Captain Gregg did not disappoint, he is also great at reading the weather and got us back to shore just in time for a massive downpour. He has a great personality and will keep you laughing when the fishing is slow. I would highly recommend him if your looking for a great time on the lake.
This is the second time ive been fishing with Captain Greg on his 30ft pleasure unit and oh boy was it a pleasure! Me and my two buddies caught our limit just before our 8hrs were up. Greg knows where the salmon are at i highly recommend taking this charter and taking it for 8hrs. Ill definitely be coming back every summer!
CAPTAIN GREG IS AWSOME! This guy knows his fishing on lake Ontario, he is right on top of the game! Me and my son had the best time and caught several fish including a monster steelhead. Greg made this trip a special memory we will always remember. 5 star Captain and charter outfit. You must go with this guy. Trust me, you will not regret it! I have done charters all over the U.S. from Maine to Hawaii and from the Great lakes to the Florida keys, and this was the best charter I have ever taken. Thanks again Captain Greg!