Meet Captain Greg
Hello, I am Captain Greg Pasinski, a United States Coast Guard (USCG) Master Captain. I started fishing Lake Ontario when I was just 13 years old and now, I chase salmon and trout out of Kendall, NY. Come take a charter aboard "Pleasure Unit Too" and experience a top notch Lake Ontario charter cruise experience!
We're Closer Than You Think!
Approximate Drive Times:
Rochester – 30 minutes
Buffalo – 80 minutes
Syracuse – 2 hours
Toronto – 3 hours
Albany – 4 hours
Cleveland – 4 hours
Pittsburgh – 4.5 hours
Detroit – 5 hours (via Canada)
Hartford – 5.5 hours
New York City – 6 hours
Philadelphia – 6 hours
Baltimore – 6 hours
Columbus – 6 hours
Boston – 6.5 hours
Washington, DC – 7 hours
Portland (Maine) – 8 hours
Portland (Oregon!) – 40 hours
Have a question? Contact Captain Greg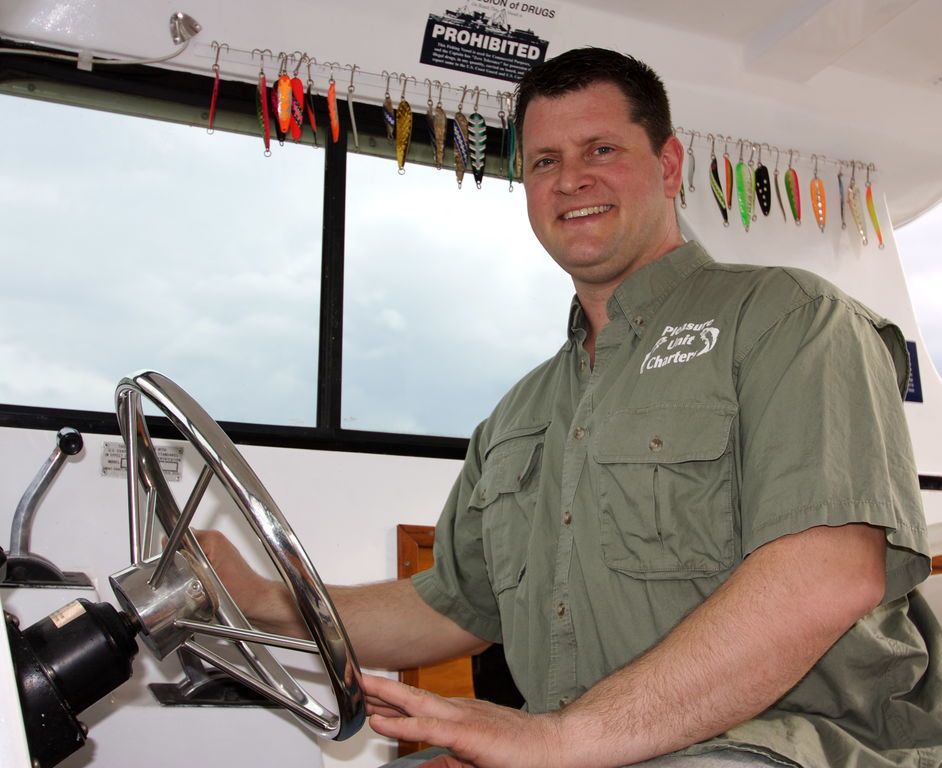 Meet the Boat: Pleasure Unit Too
The Pleasure Unit Too is a sturdy 30 foot Sportcraft hardtop that's perfect for your charter fishing trip on Lake Ontario. It's safe, comfortable, and reliable and features a spacious fishing deck, plenty of room to get out of the sun, AND a fully enclosed bathroom!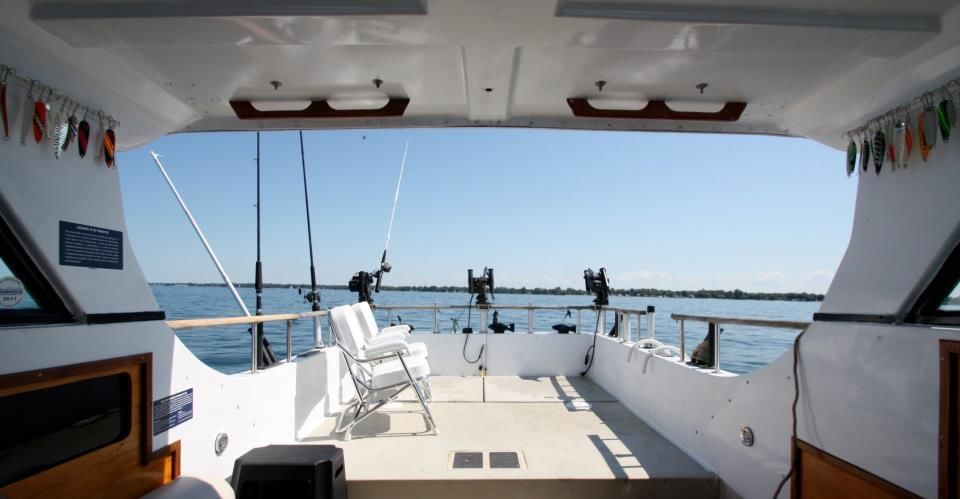 Frequently Asked Questions
Are kids allowed?
YES, not only are they allowed, children are welcome!  We especially love to teach willing first-timers, just make sure to use common sense. If your children are still in diapers, or not able to obey safety rules, they're probably too young to join us on the water…yet!

All children under age 16 must wear life jackets at all times as required by NYS law.
Where is the boat docked?
We are docked at Bald Eagle Marina!
Will equipment be provided?
ALL equipment, bait, tackle, and fuel is included! We will even clean and bag the days catch at no extra charge! The only thing you need to bring is any food or drink you might want. We'll even supply the cooler! Everyone is required to have a valid New York State fishing license before we leave the docks. That can be purchased online at the NY DEC website.
Is there a bathroom?
Yes, we have a private fully enclosed bathroom aboard!
Do I need a fishing license?
Yes, you'll need a NYS Fishing License. You can get one here at the NY DEC website.
Can I bring alcohol?
Yes, you may bring your own. But we require you drink responsibly and not become intoxicated during the trip.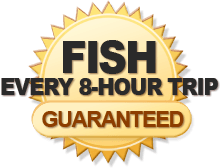 Lake Ontario Sportfishing guarantees we catch a fish on every 8-hour trip. If a catch is not made, your next charter will be free!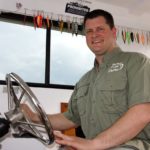 "I look forward to making your day on Lake Ontario safe, FUN, and successful!"
Captain Greg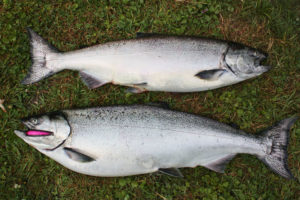 Charter Occasions:
Business Meetings
Sunset Cruises
Team Building Events
Fishing Tournaments
Unforgettable Family Outings
Bachelor Parties
Bachelorette Parties
ANY Other Occasion
We took a charter with Captain Greg on the pleasure charter too and we had a great time!! We caught 5 king salmon and a really nice steelhead as well, this guy knows the fishing game here on Lake ontario and did not take him long to find the fish, we were on vacation from Florida so we had high expectations and Captain Gregg did not disappoint, he is also great at reading the weather and got us back to shore just in time for a massive downpour. He has a great personality and will keep you laughing when the fishing is slow. I would highly recommend him if your looking for a great time on the lake.
This is the second time ive been fishing with Captain Greg on his 30ft pleasure unit and oh boy was it a pleasure! Me and my two buddies caught our limit just before our 8hrs were up. Greg knows where the salmon are at i highly recommend taking this charter and taking it for 8hrs. Ill definitely be coming back every summer!
CAPTAIN GREG IS AWSOME! This guy knows his fishing on lake Ontario, he is right on top of the game! Me and my son had the best time and caught several fish including a monster steelhead. Greg made this trip a special memory we will always remember. 5 star Captain and charter outfit. You must go with this guy. Trust me, you will not regret it! I have done charters all over the U.S. from Maine to Hawaii and from the Great lakes to the Florida keys, and this was the best charter I have ever taken. Thanks again Captain Greg!